Ceremony, Spy, Suzanne Kraft at the Echoplex, Los Angeles, 10/13/2022
Mid-October, 2022 brought Los Angeles's own Ceremony home to the Echoplex for a one night stop on their Vanity Spawned by Fear tour in support of their recent album of the same name.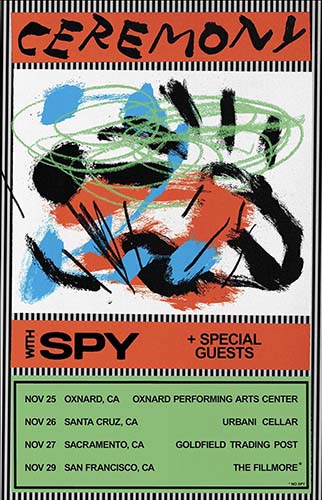 The three band bill opened with Suzanne Kraft, Los Angeles's Diego Herrera performing ambient and moody pop, deeply dreamy and fuzzed out tracks that were a gentle opening to an evening that would rapidly heat up.
Up next was Bay Area hardcore band Spy, and the crowd went wild for their fast and frenzied set, with bodies flying from the stage into a writhing crowd.
Diving directly into the deep end of the pool, Ceremony opened their set with "Sick," setting the crowd into an immediately chaotic frenzy as the pit coalesced into an indiscernible mass of agitated bodies and the stage dives came fast and furious. The set continued at a frantic pace, and vocalist Ross Farrar was swallowed up by a mass of bodies in one of the most crowd participatory sets in recent memory. After an exhausting setlist packed with favorites both new and old from their diverse catalogue, Ceremony closed the night with "Cursed," dispensing some of the life's best advice – "pack your fists full of hate and take a swing at the world."
Photos by Matt @ Today Forever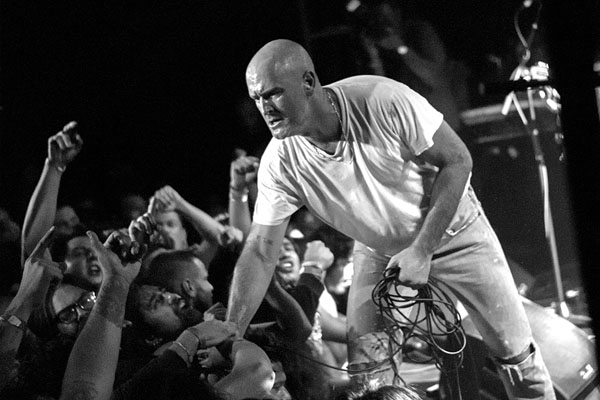 Ceremony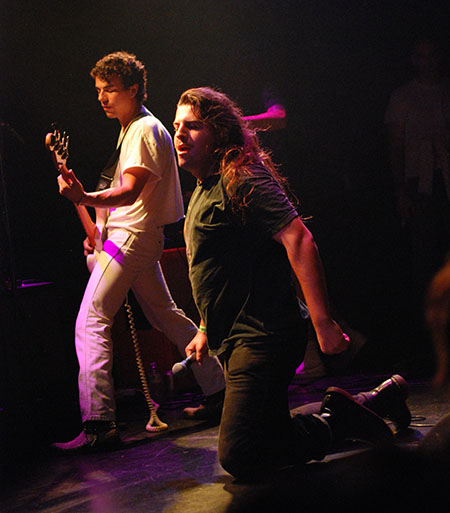 Spy