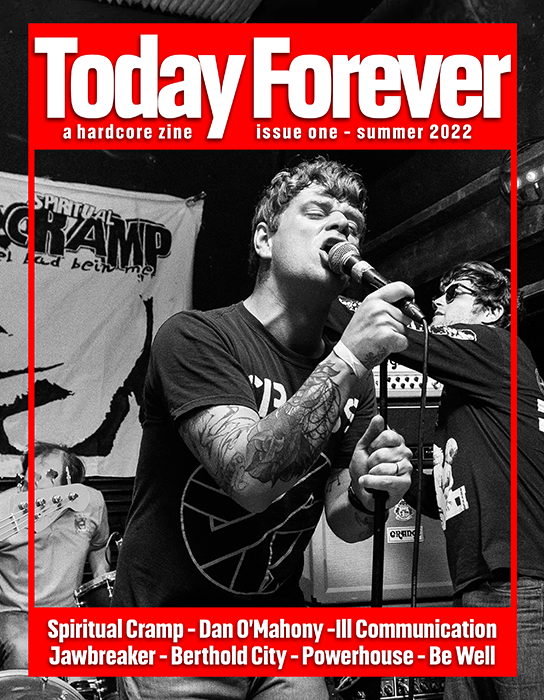 Today Forever Zine Issue 01
Available Now!
A brand new hardcore fanzine, Today Forever is a tribute to the music that makes our hearts beat faster and the artists who carry the torch. Featuring 44 pages of interviews, photography, show reviews, and more! Limited to 300 hand numbered copies.
While we're officially sold out on our Today Forever webstore, you can check the following distros for issue 01 of the zine.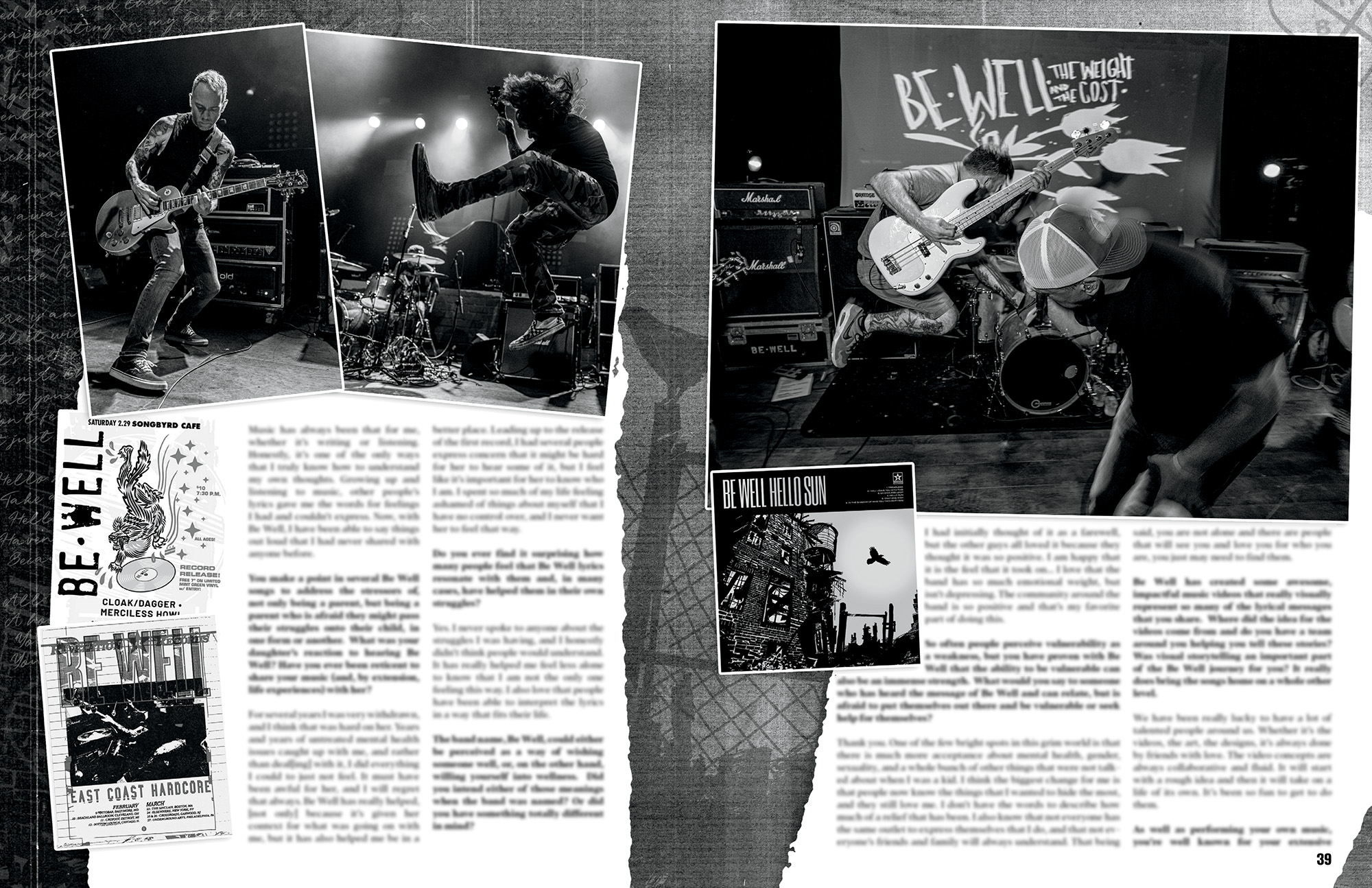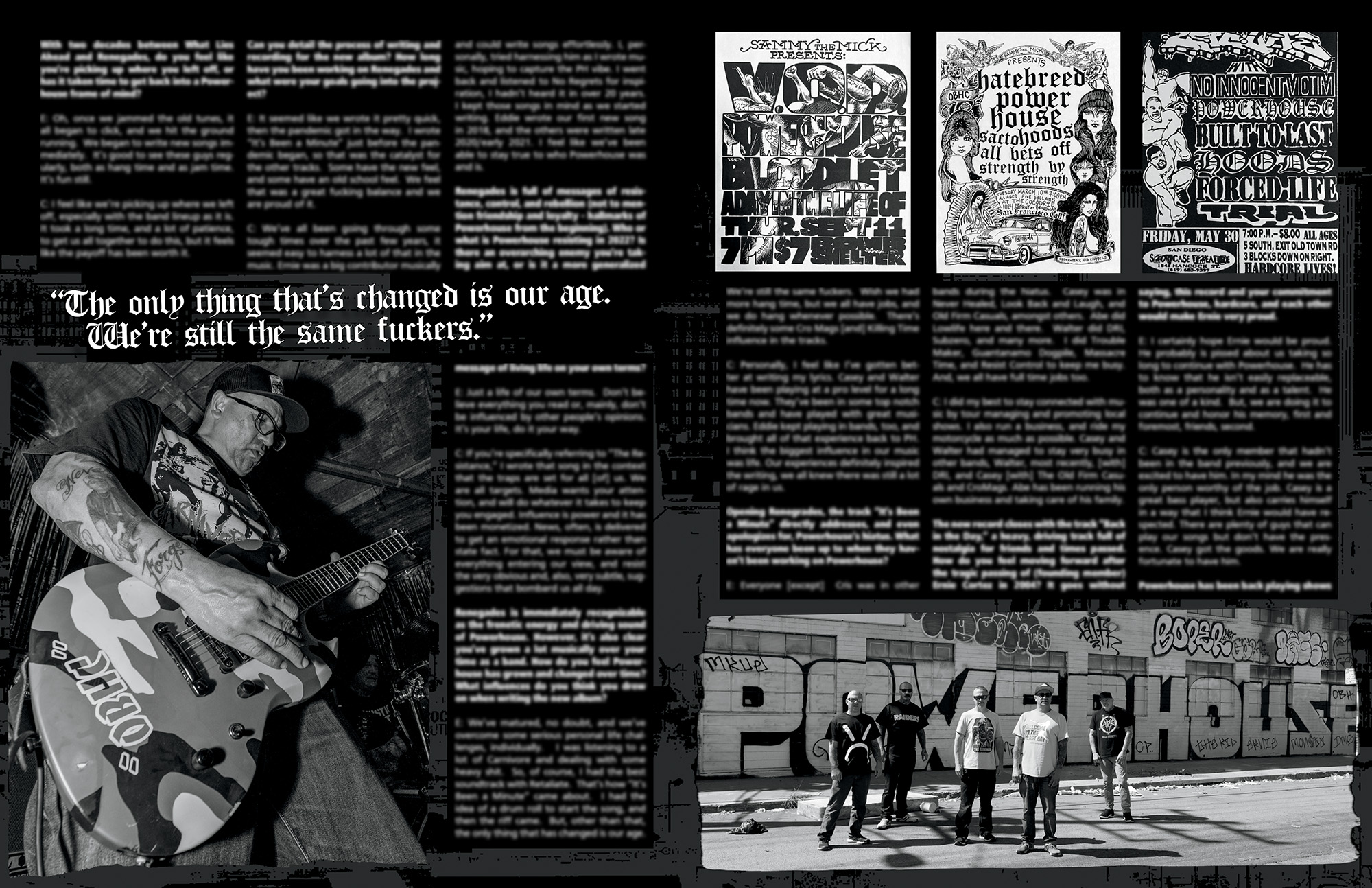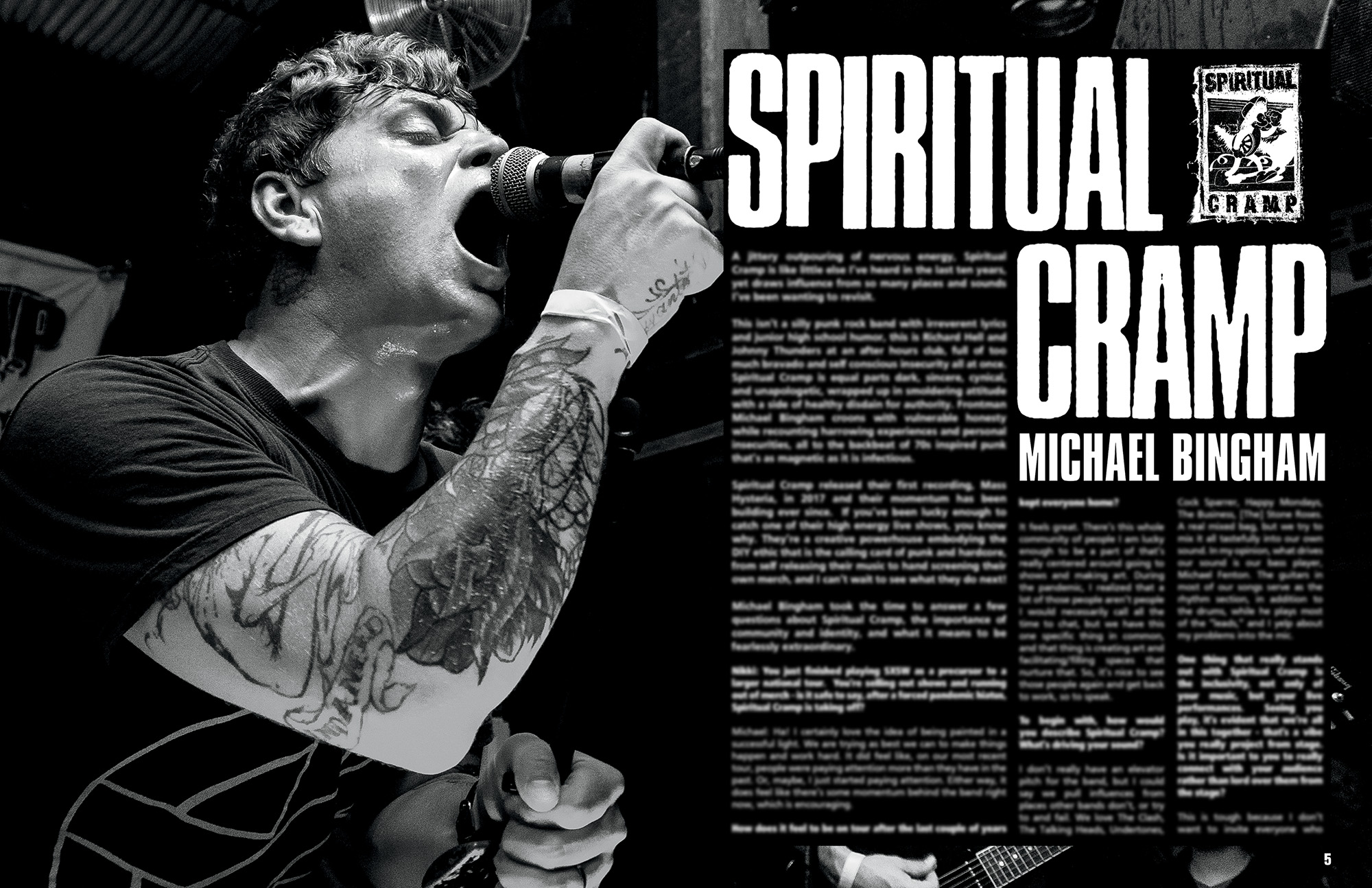 Featuring Interviews With: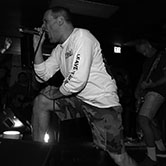 Berthold City
Berthold City is just one of many bands in Andrew Kline's discography, but its modern take on the anthemic and impactful hardcore of the 1980s is not to be missed! Andrew spoke with me about Berthold City, his tenure in hardcore, and his experience paving his own path through the music industry.
Photo by Dave Mandel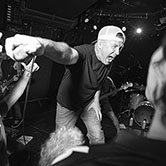 Be Well
When silence was no longer an option for Be Well frontman, Brian McTernan, he turned to music to express the mounting ocean of feelings and thoughts that he had been treading water against for so long. In this interview, Brian took some time to talk about his own mental health journey, Be Well's trajectory and their new EP, Hello Sun (Revelation Records), and the idea that maybe, one day, things might actually be okay.
Photo by JC Carey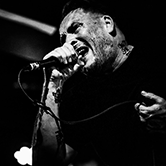 Dan O'Mahony
After a pandemic-forced hiatus, Dan O'Mahony is back on the mic, reuniting with 411 at a time when their music and message are more important than ever. Dan kindly agreed to answer a few questions about what he's been up to over the last few years, how the 411 reunion came to be, and what we might expect from 411, and Dan himself, in the future.
Photo by Virgil Miller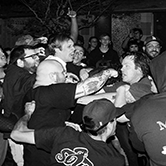 Ill Communication
Ill Communication is fast and furious hardcore that will set your heart pounding, all with the lyrical genius of your favorite MC. Andy Franchere spoke with us about the beginnings of Ill of Communication, their upcoming LP on Safe Inside Records, and what it takes to join the Ill Cult.
Photo by Julio Hernandez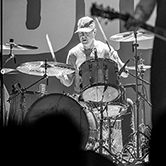 Jawbreaker
Earlier this year, Jawbreaker reunited for a national tour in celebration of the 25th anniversary of Dear You, selling out countless shows and leaving us all wondering what's next. Adam Pfahler, Jawbreaker's drummer, archivist, and (arguably) driving force took the time to answer a few questions about Dear You, their time away, and what the future might bring for Jawbreaker.
Photo by Greg Flack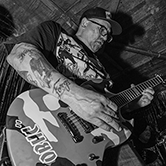 Powerhouse
Living life on their own terms, with friendship at the foundation of all they do, is the hallmark of Oakland hardcore legends, Powerhouse. Eddie Medina and Cris Hower spoke with us about their brand new EP, Renegades, on Pitchfork NY Records, and what lies ahead for one of the West Coast's most notorious hardcore bands.
Photo by Rob Coons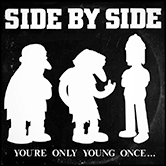 simpsonsXcore
Marrying subculture and parody, simpsonsXcore has recreated some of hardcore and punk's most iconic albums through the lens of everybody's favorite 90s family, the Simpsons. Here they share with us how they got started, their artistic method, and how they came to combine their love of music with The Simpsons.
Photo by simpsonsXcore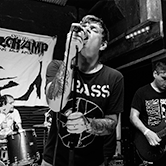 Spiritual Cramp
With their smoldering attitude and bass driven sound, Spiritual Cramp are taking the scene by storm. Frontman Michael Bingham takes the time to answer a few questions about the band, the importance of community and identity, and what it means to be fearlessly extraordinary.
Photo by Jonathan Velazquez
Issue 01 Preview:
Curious to see how the Today Forever zine looks? Check the preview on Youtube to see how awesome the final product is. Thick, full color covers on 100lb paper, with 44 vivid 80lb inner pages of interview, show reviews, photography, and more. Limited to 300 copies, it's definitely not to be missed.